Mandi at Life Your Way is offering an incredible deal for the next few days! Read what she has to say about this fabulous bundle:
We are just 11-12 weeks away from welcoming Baby Lucas to our family, and almost every day Sean and I look at each other and go, "We're going to have SIX kids!" You'd think that would have sunk in by now, but it still feels like the surprise that it was when we got the positive pregnancy test!

And it also feels like it's coming way too fast!

Because we truly believe that every life is worth celebrating—even Baby #6, even when it's a surprise—we want to celebrate by offering you an amazing deal on Life Your Way products, this week only.

Between now and August 14th, we're celebrating baby #6 by offering you all 6 of our most popular products for just $6 for the set!

To put that into perspective, the Life Your Way Complete Printable Pack is already a steal of a deal at its regular price of $7. But this week only, you'll get all 400+ of those printables PLUS...

▪ Easy Homemade: Homemade Pantry Staples for the Busy Modern Family ($5.99), with more than 80 simple recipes to help you make the pantry staples you use most often.

▪ 101 Days of Christmas ($3.99), featuring 101+ of my favorite Christmas projects from the early years of the 101 Days of Christmas series, including recipes, crafts and traditions.

▪ 101 MORE Days of Christmas ($3.99), with even more recipes, crafts and activities to help you celebrate!

▪ How to Have Your Cake and Eat It, Too ($4.99), my very first ebook with tips and encouragement for pursuing your personal passions and business ideas while juggling a family and home.

▪ You Can Do It, Too! + A Peek Into Our Homeschool ($4.99), with encouragement and real-life stories from other homeschool families.

The total package would cost $31 separately, but right now you can get it for just $6.Hurry, though, because this offer is only available through the 14th, and you'll never see them at this price again!
[I had the privilege of being one of the contributors to the You Can Do It, Too! eBook!]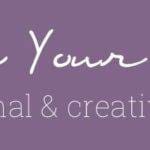 The LIVE :: Creating a life you love eCourse has been an exciting adventure this year, as well. Each month we have been exploring a different theme—Simplify, Love, Community, Focus, Rest, Explore, and Know Yourself. This month we are learning how to Disconnect.
Mandi says:
"As I've reclaimed my own life, I've heard from so many other women who are overwhelmed, stressed and just surviving rather than thriving and loving their life, and the Live course was born out of my passion for encouraging other women to live life intentionally.

"Because this simple, four-letter word continues to impact my life, I'm excited to share what I've learned as well as encouragement and practical resources from other bloggers you know and love!

"The Live course is a 12-month journey to a life you love. You'll start by identifying your values and priorities and then work through each of the 12 modules, one month at a time, to focus on each topic and really dig into what it looks like in your life."
I'm excited to be leading the theme "Learn" for September! Join us as we explore what it means to "Pay attention. Be astonished. Tell about it!"
Click here to learn more about the eCourse and meet the contributors!
[The year is on a rolling schedule. If you register now, you'll begin with the theme for August and proceed through all the months. You won't miss out on anything!]